The power to become whatever and whomever you decide, and the realization that you actually have this power, is one of the greatest gifts a person can give to themselves.
Raising Athletes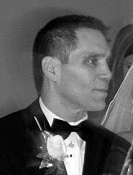 Kirk and his wife, Christine, have raised two talented athletic daughters. While Kirk will not take credit for his daughters' self-directed achievements, he provided them with a support system aligned with his core beliefs and principles. Both daughters overcame personal adversity and garnered college scholarships to compete at the collegiate Division I level for their respective sports.
The oldest, a soccer player, prevailed over two serious injuries, a torn ACL (anterior cruciate ligament) of the knee in her sophomore year and severe ligament tears of the ankle in her senior year, to earn her scholarship. Both injuries required surgery and extensive rehabilitation to enable her to regain her competitive form. As of this writing, she is a starting defender in soccer for Marquette University (ranked 11th nationally in 2005).
The youngest daughter chose a different path, electing to focus her athletic prowess and small 5'4″ athletic frame in volleyball, which is normally considered a tall person's sport-especially at the higher levels of competition. Even with those cards stacked against her, she was able to earn a starting position on her high school varsity volleyball team as a sophomore and help her team earn the school's first IHSA State Championship as a junior. She became captain of her team in her senior year and developed into the first defensive player in Illinois history to earn Volleyball Player of the Year from the Chicago Sun Times and Naperville Sun, as well as captain of the Daily Herald All-Area Volleyball team-all in one season.
No less amazing was her ability to earn a starting role for the prestigious Sports Performance Volleyball Club on their 18-Elite team as a junior in high school (this club has garnered 59 AAU & USAV National Titles over the last 25 years). She became one of two captains for this team in her senior year and helped lead them to an AAU National Championship and an 18 open division USAV National Championship in 2007, garnering an All-American award for herself in both competitions. As a freshman attending the University of Louisville on a volleyball scholarship (ranked 11th nationally in 2005), she has already earned herself a starting role.
Finally, both Kirk's daughters have been selected as J. Kyle Braid national award winners; the foundation was established to help develop true leaders among high-school age athletes and train them to lead the battle against the peer pressure behind drinking, drug use and other conduct that puts teens at risk.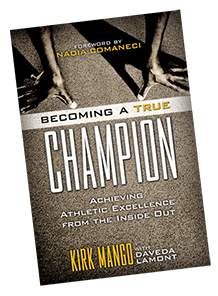 Greatness, whether athletic or otherwise, doesn't come from those content on just being, but from those who seek being the difference.